Free Christmas Designs Stitched on Paper
When we put out a request in 2011 for photos of the stitched free designs, a stitcher named Cheryl Buckler sent in a complete set with splendid pictures. She stitched them on perforated paper and backed each one with a light cream Christmas fabric. She changed colors on some of the designs, but this is a wonderful way to see all the designs in one place. We added the copyright info including the date. You can click on the image to go to that design's page.
Use your browser's back button to return here.
This page is a work in progress.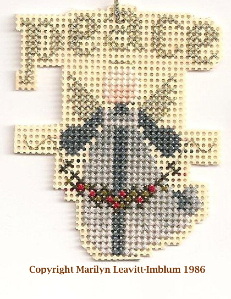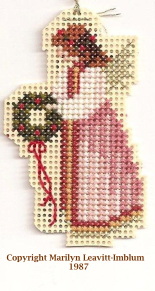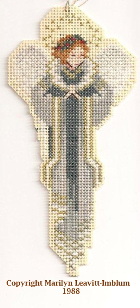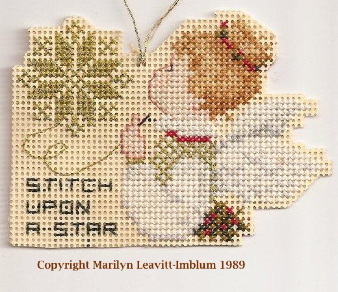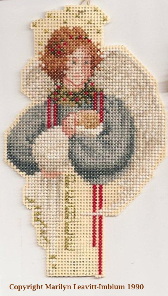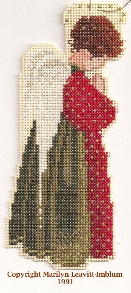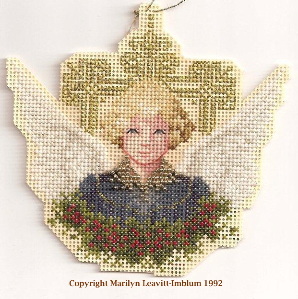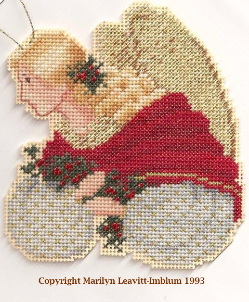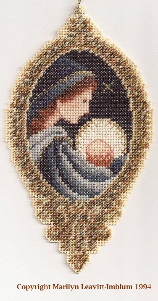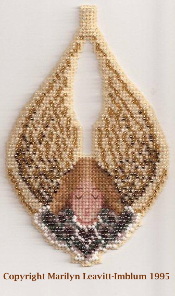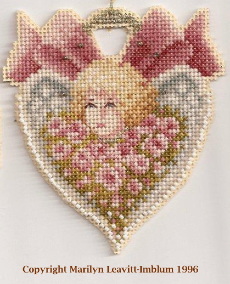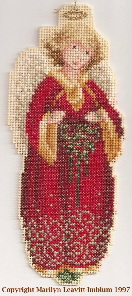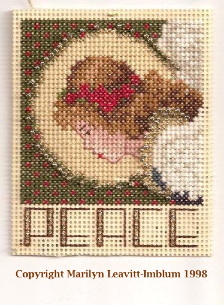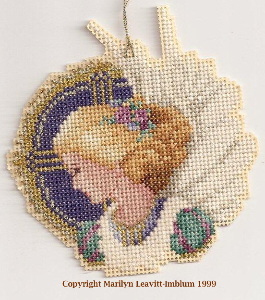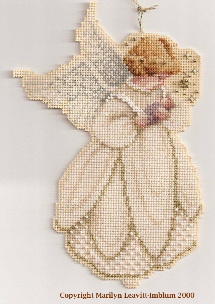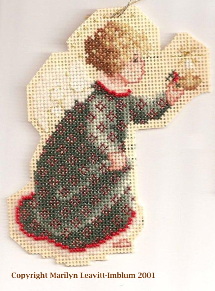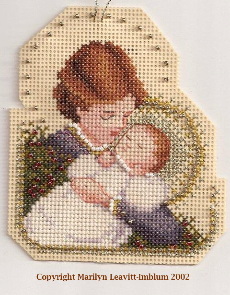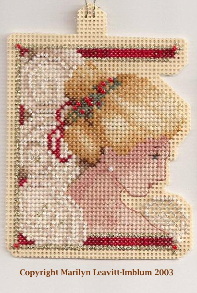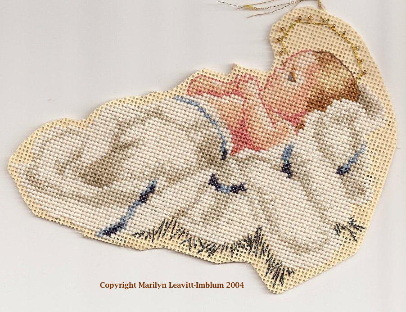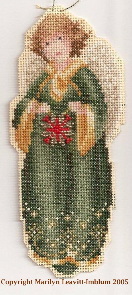 Copyright © 1995 Marilyn Leavitt-Imblum. All rights reserved.